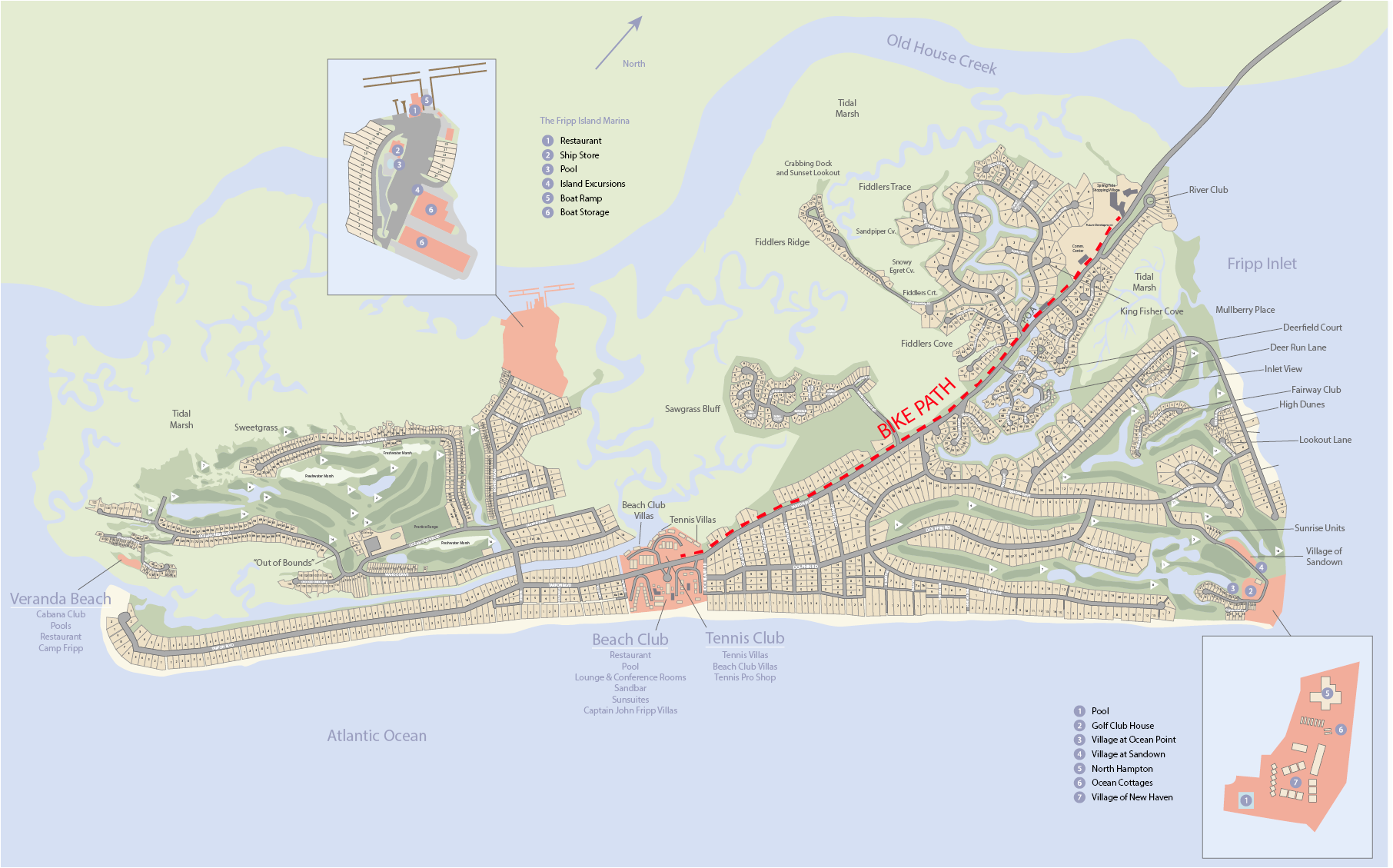 Fripp has miles of bike paths interwoven perfectly with the island's landscape. Biking around the island is a great way to discover some of the island wildlife or stunning beach views. Outside of the bike paths, Fripp's 3.5 mile beach is a great place to bike. At low tide, the sand hardens for easy riding creating ideal biking conditions. Whether you're looking for some cardio on your bike or just a leisurely ride, you will be sure to find it on Fripp Island.Fripp Island Resort offers
bicycle rentals through Island Excursions
, and they host the
Nature by Bike tour
September through May.Recreational bike riding is allowed and encouraged on Fripp Island on both paved and gravel roads. When a designated bike path is present, be sure to utilize it particularly on main roads like Tarpon Blvd. Safety first!
Need a Rental?
Take a peak at on-island rental options.
Hunting Island Bike Paths
In addition to Fripp Island,
Hunting Island State Park
also has several miles of bike paths. The trails differ in length and difficulty, but all have the common trait of stunning views. You'll find easy routes like the Lagoon Trail that take you alongside a lagoon and out into the marsh, then you can turn along the difficult Maritime Trail which brings you through one of the state's most beautiful maritime forests. As a state park, Hunting Island gives you the opportunity to experience nature in its purity.
Want to explore Hunting Island?
Check out more details surrounding the unique bike paths.