Aside from the many activities available on Fripp Island, the surrounding Beaufort area provides many additional attractions when you're ready to venture out from your Fripp Island vacation rental. Beaufort's National Historic Landmark District, the second oldest city in South Carolina, delights its visitors with its breathtakingly beautiful and natural vistas along with the intricate architecture from the Colonial and Antebellum Eras. Beaufort remains the Queen of the South Carolina Sea Islands in its charm, natural beauty, fascinating history, and rich and diverse cultural heritage.Other area attractions include the lighthouse, pier, and beaches of Hunting Island State Park. Located between Fripp Island and Harbor Island on US 21, this popular park is a large secluded barrier island with a historic 1859 lighthouse as its centerpiece and a semi-tropical abundance of plants and wildlife. The Hunting Island Light is the island's third lighthouse and is open to the public. The history of Fripp Island and the surrounding area is as omnipresent as the Spanish moss draped over the limbs of the live oaks. The Penn Center, Parris Island Museum, and Beaufort Museum are but a few of the places for a visitor to begin. Check out a few more
Local Activities
for a fun day during your Fripp Island vacation.
The port town of Beaufort perfectly embodies the southern charm of the Low country. Historic homes dating from as early as 1717, and grandiose mansions built in the pre-Civil War era have been carefully restored to bring you back in time.Beaufort has the charm of a historic southern town and the class of the big cities! From fine dining options to waterfront pubs, Beaufort offers an eclectic experience. You can explore the history of the town, peruse the shops, or attend a weekend festival! Not to mention, Beaufort also has several locations to drop a boat in the water, explore the intercoastal waterway, and even cast your fishing line to take a fresh catch home.
Hunting Island Lighthouse
NOTICE: As of February 2022, the Hunting Island Lighthouse is closed for repairs. The grounds will remain open but visitors cannot climb to the top.
Take in the beautiful coastal views while exploring the top of the Hunting Island Lighthouse. The historic lighthouse, located in the Hunting Island State Park, is the only publicly accessible lighthouse in South Carolina. The lighthouse is open daily from 10 a.m.- 4 p.m., where visitors can make a reservation to enter the lighthouse. There is a limited number of people allowed up in the lighthouse at one-time to provide a unique and private experience. For a $2 admission fee per person, visitors can walk up the 167 steps and reach the top of the observation deck and breathe in the salt air.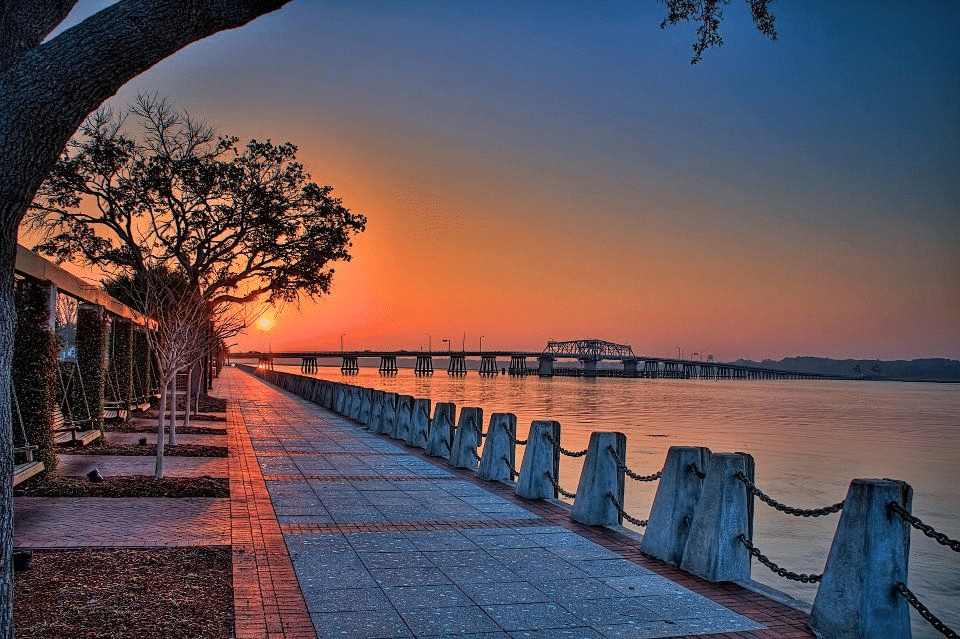 Henry C. Chambers Waterfront Park
Located in Beaufort, there is the beautiful Henry C. Chambers Waterfront Park that is a place you definitely want to visit. This 7-acre park is the perfect place to take a walk, enjoy a picnic on the grounds or relax while sitting on the benches to watch the boats dock in the marina. You will be able to see private charters and ships coming in and out throughout the day along the expansive marina. This is a public park and admission is free and has a kids playground area along with dog friendly walking trails and grounds. If you are looking for the perfect outdoor getaway for the family or even a romantic date this is the perfect place to visit.