Fripp Island offers amazing opportunities for boating and fishing.  Whether you're looking for a fun day exploring the backcountry, crabbing on the docks, fishing from shore, or offshore excitement, there is something for every angler.
Fripp Island Resort offers boat rentals and several cruise options, depending on the season. When it comes to fishing, there are also quite a few local charter companies that can accommodate your group for an action-packed day on the Atlantic. 
Depending on the time of year, you can bring in sea trout, cobia, sheepshead, flounder, tarpon, sharks, sea bass, Spanish mackerel and more.  
Fripp Island Boat Rentals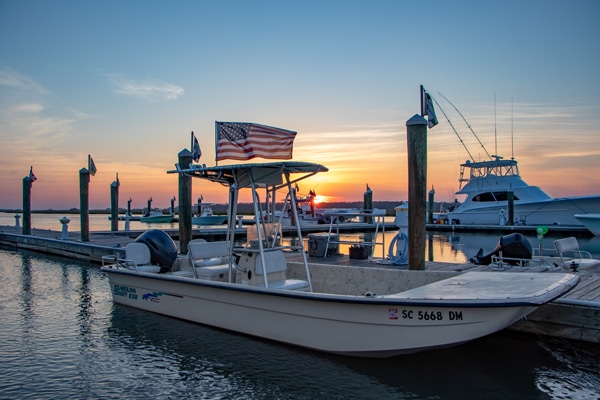 Get out on the water in a Carolina Skiff. Fripp Island Resort offers 17', 19' and 21' boat rentals perfect for exploring the backwaters and heading out for some great fishing.
Half and full-day rentals available. 24 hour advance; Club card required.  For more information or to make a reservation, call Island Excursions: 843-838-1518
See updates to SCDNR Boating Regulations. Island Excursions can provide additional information.
Fripp Island Resort Excursions
Enjoy a sunset cruise on the Fripper II.  Part of the Fripp Island Resort, the 40 foot pontoon boat excursion offers sunset, fishing, dolphin and shelling cruises seasonally throughout the week.  It's a great way to get out on the waterways and enjoy the natural beauty of the island. 
Club card required.  For more information or to make a reservation, call Island Excursions: 843-838-1518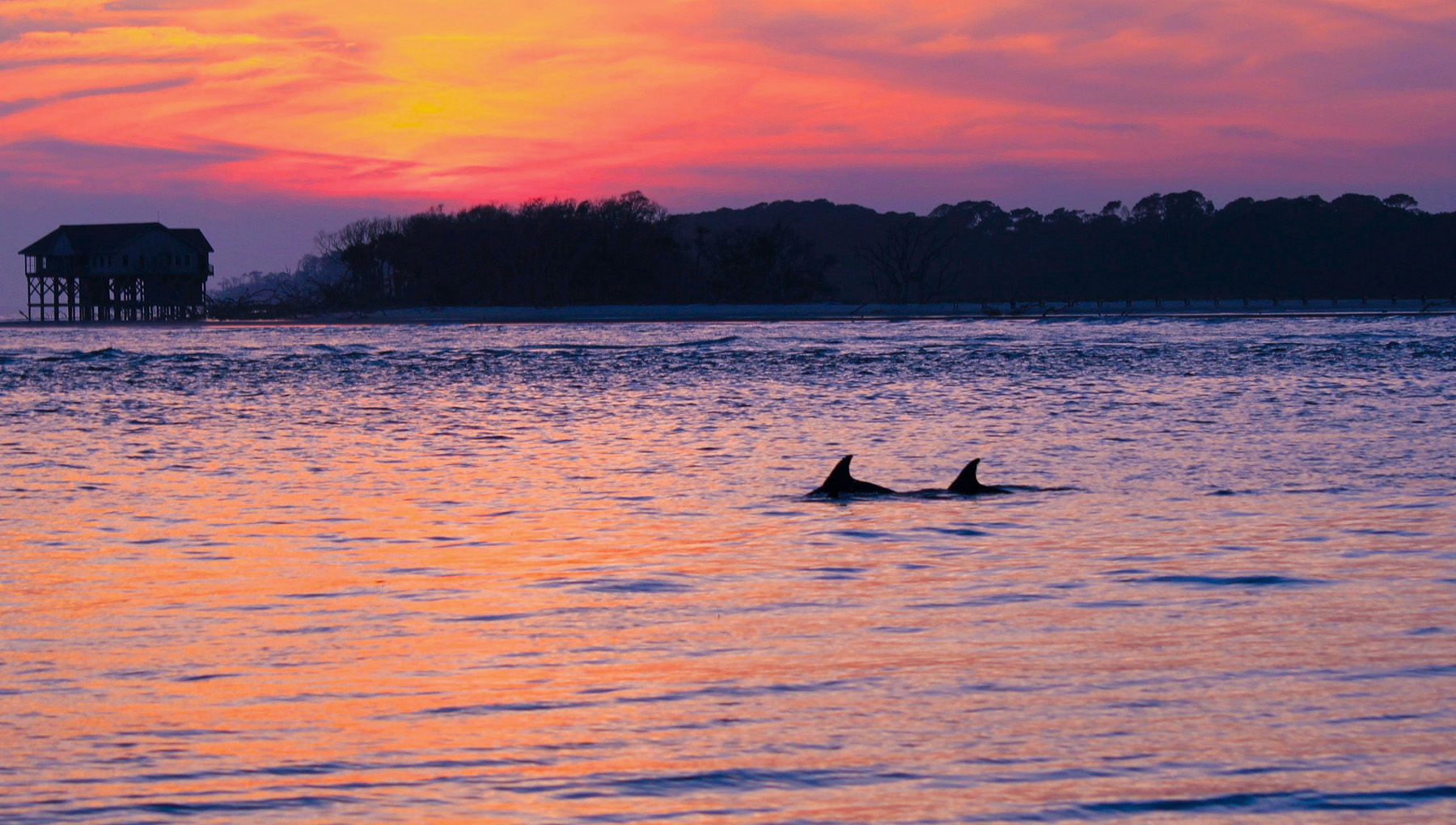 You have access to so many different varieties of fish in the area. Before you grab your fishing pole and head out on the water, check to see if your fishing license is up to date and you understand the fishing regulations in the state/area. There are restrictions on catch sizes, types of fish you can catch, and seasonal fishing that you should be aware of.
Fripp Island Marina Charters
Enjoy a day on the water with the convenience of departing from the Fripp Island Marina.  All of the things you need are provided including rods, bait tackle and licenses.  Just bring your food, drinks and sunscreen.
These charters launch or pick-up at the Fripp Island Marina; they are not operated by the Resort so amenity cards are not required.
Capt. George's Fishing Charters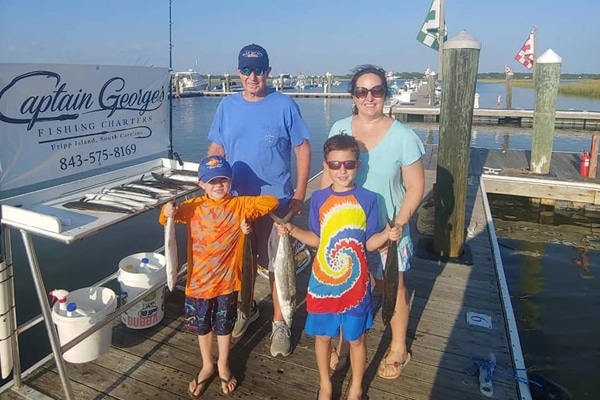 Captain George's Fishing Charters offer a variety of fishing charter options, including nearshore and offshore trips on the Miss Lia II, a 31' Cape Horn center console. For a relaxing evening cruise, enjoy the sunset, nature and a few cocktails.
843-575-8169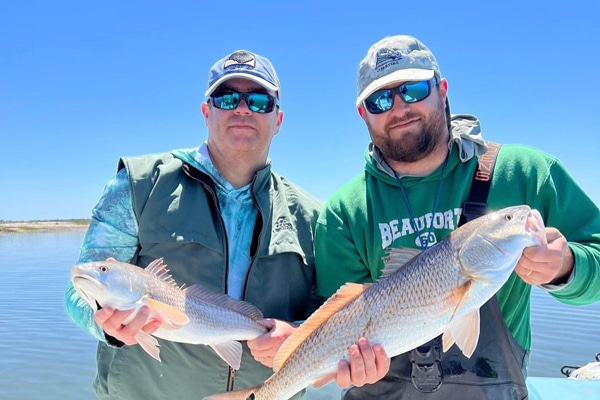 Salty Seas Charters offers onshore/nearshore charters as well as fly fishing and marsh hen hunting charters (in season). Make plans to get out on the water with your friends and catch a fresh seafood dinner to cookup at your vacation rental.
843-263-8997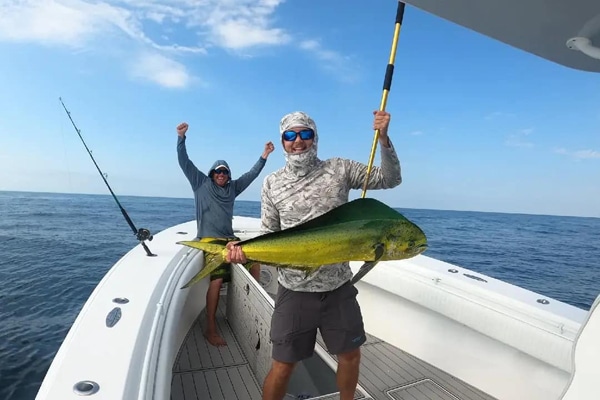 Whether you're a seasoned angler, or going out for your first catch, Salt Fin is with you to make your trip enjoyable. With inshore and deep-water options, you'll find the perfect trip for everyone in your group. Grab your camera and get ready to fish!
843-252-5504
Get out on the water and enjoy the sights and sounds of the Lowcountry.  Local excursions are available with various offerings throughout the year.  Click on an image to learn more.
Fishing on Fripp Island and nearby on the coastal waterways is a great way to spend a relaxing day and you might just bring home dinner!  The Marina Store has bait and tackle as does Mainline Market and Tightlinez Bait n Tackle on St. Helena's Island. Here are a few spots to check out.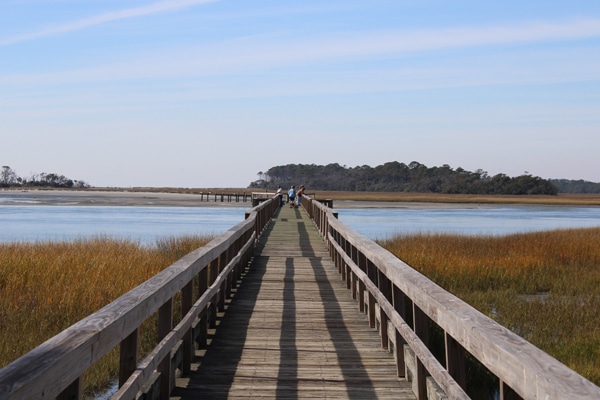 Wardle's Landing
Grab some bait at the Marina Store and head over to Wardle's Landing pier for a great day of fishing and beautiful marsh views. This dock is great for crabbing too.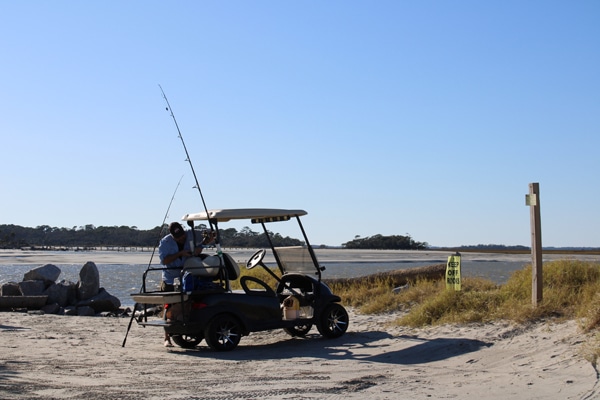 Surf Fishing
Hop in your golf cart and head to the end of Tarpon Blvd., or Ocean Point at low tide. You may just come home with some Black Sea Bass or Whiting.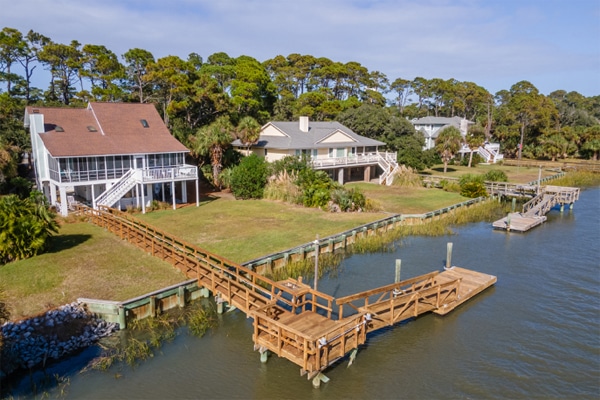 Canal Fishing
Fish in your own backyard! Fripp Island has beautiful vacation homes that offer great canal fishing. Target spot, croaker, red drum, flounder, and speckled trout.
Find a canal rental.
South Carolina requires a fishing license for harvesting marine resources, including finfish, oysters, clams, shrimp and crab. Individuals (age 16 and older) must purchase an annual, temporary or 3 Year Saltwater Recreational Fishing License – unless fishing on a licensed public fishing pier; fishing on a licensed charter/headboat vessel while under hire; using 3 or fewer drop nets, 3 or fewer fold up traps, or 3 or fewer handlines with no hooks and a single bait per line (chicken necking); or shrimp baiting (which requires a shrimp baiting license).