Exercise? I thought you said 'accesorize'!
If you like to shop, you'll find great options on Fripp Island as well as nearby in St. Helena, Lady's Island and Beaufort.  Whether you're looking for Fripp-branded items, coastal decor or just love hunting for antique treasures, it's a great way to explore the area, rich with history and natural beauty.
There are several places on Fripp Island to get your shopping fix.  Fripp Ship, located near the Beach Club, has official logo t-shirts, hats and more. 
Springtide Village, near the island entrance, has Mangos and Springtide Market.  Mangos carries coastal home décor, as well as gifts, clothing and more.  Springtide Market has just about anything you need, from beach gear and Fripp souvenirs to groceries. 
The Marina Store carries logo clothing, boating and fishing supplies, groceries, beer, ice and gas.  And finally, each of the two golf courses, Ocean Creek and Ocean Point, have a pro shop as does the Racquet Club.  Only the pro shops require a Club card.
Amazing Shops and Boutiques
Beaufort has fabulous shopping!  All along Bay Street and the surrounding area, you'll find a nice variety of shops offering home décor, apparel, gifts and coastal-inspired accessories and art. If you're looking for toys, beach gear or souvenirs, you'll find that too!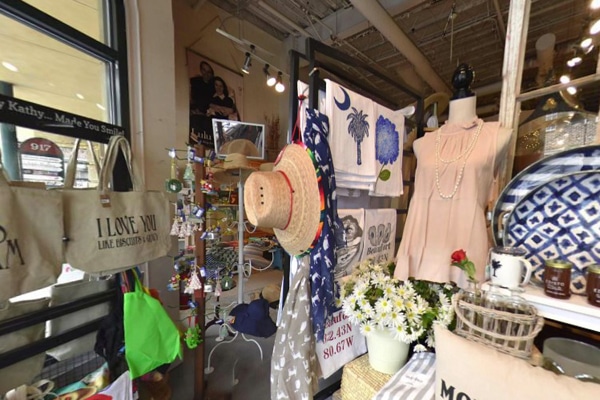 Lulu Burgess
Stop by this eclectic gift shop to find beautiful jewelry, fun home décor, cards, books and unique one-of-a-kinds. You never know what you're going to find as Lulu Burgess brings treasures in from around the globe.
917 Bay Street, Beaufort SC
Shop Online at Lulu Burgess.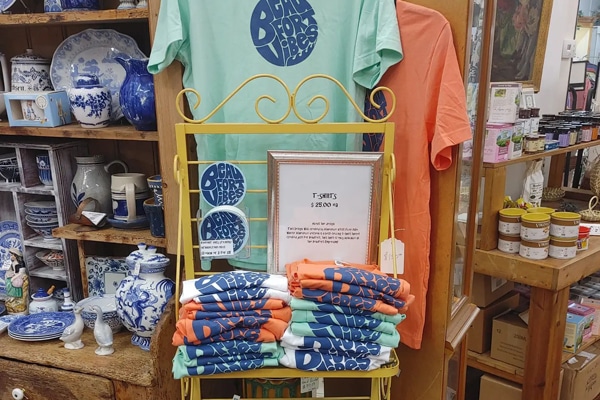 Beaufort Emporium and Dry Goods Co.
Explore this amazing shop offering quality goods in the heart of Beaufort on Bay Street. You'll find apparel, original art, home goods, pottery, jewelry, Lowcountry specialties, dog accessories, and curated vintage items.
905 Bay Street, Beaufort SC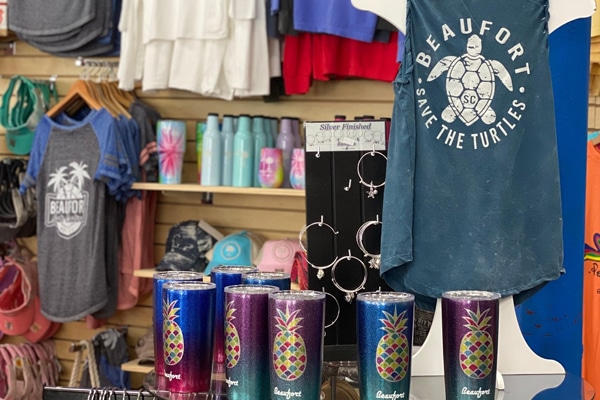 Barefoot Bubbas
Don't miss out on this local favorite! Barefoot Bubba's is a great beach shop full of all of your fun-in-the-sun needs. Find swimwear, surf gear, sunglasses, t-shirts...the list goes on! With locations in downtown Beaufort and on Harbor Island, you're just a few minutes away.
828 Bay Street, Beaufort SC
(Also at 2135 Sea Island Pkwy, St Helena Island, SC)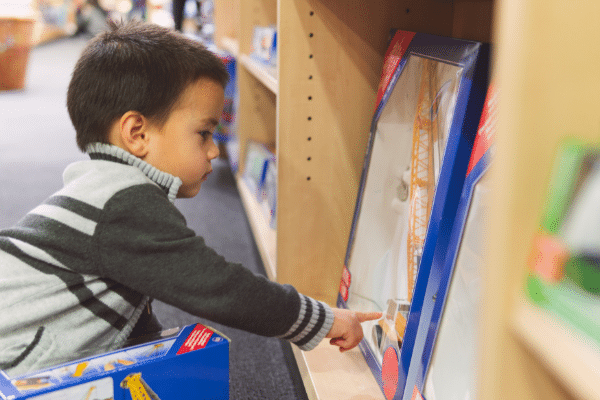 Monkey's Uncle
Check out Monkey's Uncle in downtown Beaufort. Bring the kids and have some fun at this great toy store, with everything from today's favorites to classics like marbles and Slinky. You'll find something for everyone.
909 Bay Street, Beaufort SC
The Tabby Shore Gift Boutique
Shop local. Shop handmade. Don't skip this fabulous gift boutique offering trendy and unique southern-made gifts for any and every occasion. See the work of over 40 local artisans.
101 West Street Ext., Beaufort, SC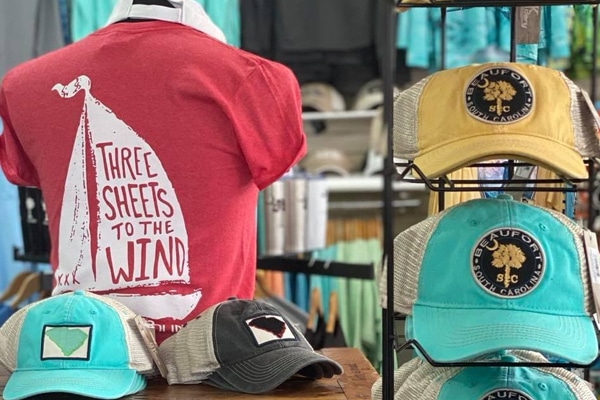 Carolina Me Crazy
Stop by this downtown Beaufort gem to find beach apparel, souvenirs, flip flops and all your favorite coastal brands.
723 Bay St., Beaufort SC
Savannah Bee Company, Queen Bee Store
Stop by on your Beaufort shopping spree for Whipped Honey with Cinnamon, Raw Honeycomb, Tupelo Honey, Skin Care and more. Savannah Bee Company is passionate about honeybees and is dedicated to educating children and adults about the important role bees play as pollinators of our food.
103 W Street Ext., Beaufort SC
Close to Fripp, Lady's Island has a few hidden gems you don't want to miss.  If you love hunting for antiques and other treasures, you'll want to check these places out.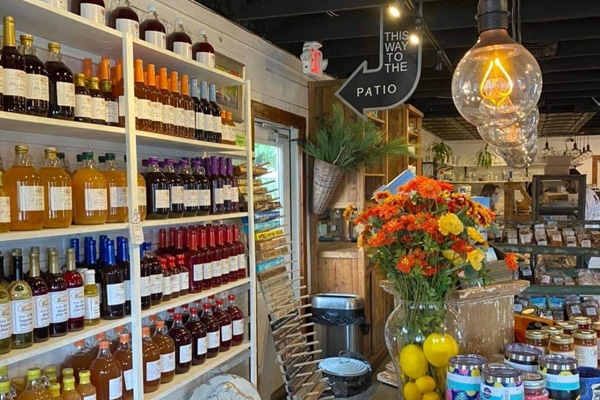 Lowcountry Cider Co. & Superior Coffee
Close to Fripp Island, Lowcountry Cider Co. & Superior Coffee is a great place to grab a latte and do a little shopping. You'll find a variety of ciders, pies and pastries, teas and honey. Along with fabulous "pantry items" Lowcountry offers Fripp mugs, candles, and so much more.
507 Sea Island Parkway, St. Helena SC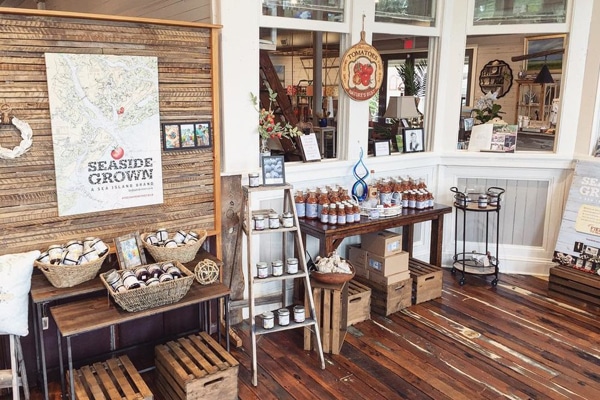 MacDonalds Marketplace
Check out this beautiful destination featuring local, coastal art as well as antiques, gifts and other collectibles. There really is so much to see at MacDonald Marketplace, selected by Southern Living as one of "The South's Best Shops"
853 Sea Island Pkwy, St Helena Island SC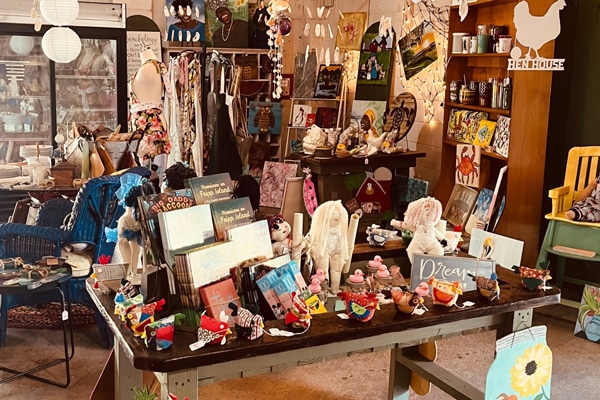 Lowcountry Store and Vendor Market
Explore this multi-vendor shop offering unique collections of gifts, art and home décor. Shop for custom driftwood pieces, as well a other coastal favorites.
736 Sea Island Pkwy., St. Helena Island SC
Collectors Antique Mall
Over 30 dealers offering antiques, collectibles, vintage, military and beautiful glassware. Something new almost everyday!
102C Sea Island Pkwy., Lady's Island SC
Treat your Puppy! 
The Rustic Pup Biscuits & Boutique
724 Bay Street, Beaufort SC
Book your perfect Fripp Island rental!