Best Island Drinks
July 20, 2021
Hunting Island Lighthouse
August 5, 2021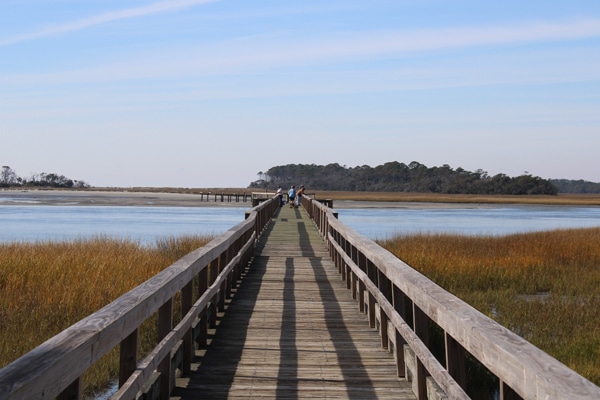 Wardle's Landing Pier
Located on the south end of the island, the Wardle's Landing Pier offers the perfect place to try your hand at crabbing.  With beautiful views of Skull Inlet, it's a great family activity.  And while you're waiting for a bite, you can enjoy amazing sunsets so be sure and bring your camera!
The inlet is the perfect spot to see a dolphin or two swimming by.  It's a great place to get outside and enjoy all Fripp has to offer.
The Crabbing Dock
The Crabbing Dock is another great crabbing spot. It offers a sheltered pavilion, large dock stretching into the tidal creek and beautiful views. You can crab anytime but will probably have the best luck when the tide is either coming in or going out.
Located at the end of Fiddler's Ridge Road, the dock is accessible by foot, bike or golf cart. When you reach the end of Fiddler's Ridge Rd., the entrance to the dock looks a bit like a residential driveway. Stay the course and you will find another of Fripp's treasures.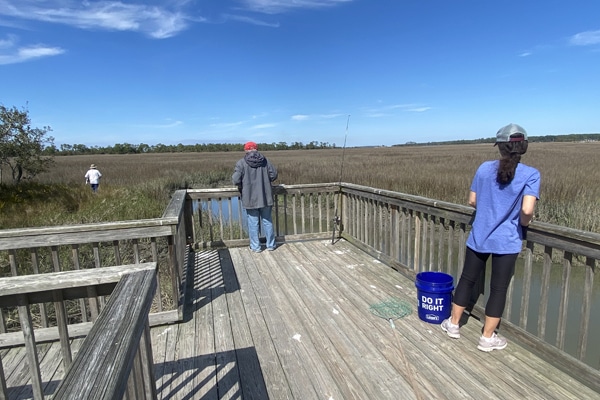 You probably don't need a license to crab, unless you're using a crab pot (a cage).
When fishing for crustaceans or shellfish, a Saltwater Recreational Fishing License is required - unless you are using 3 or fewer drop nets, 3 or fewer fold up traps, or 3 or fewer handlines with no hooks and a single bait per line (chicken necking); or shrimp baiting (which requires a shrimp baiting license). Learn more.