Aaahhh, summertime on Fripp; it doesn't get any better than that.
The weather is warm and the Atlantic is comfortably in the 80s, prime for soaking in the sun and playing in the surf.
There are a lot of activities, many offered by Fripp Island Resort, as well as other island favorites and local attractions as well.  Get ready for your coastal vacation and start #frippinit!
Fripp Island Resort
Summer Events
Fripp Island Resort has lots of fun things to do in the summer.  Enjoy dolphin cruises, sunset kayaking, Camp Fripp, and so much more.  Most of these events require a Club card.  
Summertime on the coast is truly wonderful with plenty to do on and off the island.  Here are a few events you may want to enjoy.
The Beach is Calling!
The beach offers relaxing walks along the waves, great shelling and beautiful views. With 3.5 miles of beaches and so many access points, you're sure to find the perfect spot.
If you're looking for beach setup, check out rental options.
Bring your furbabies for some fresh air and sunshine. Take a peak at the leash rules that vary by season.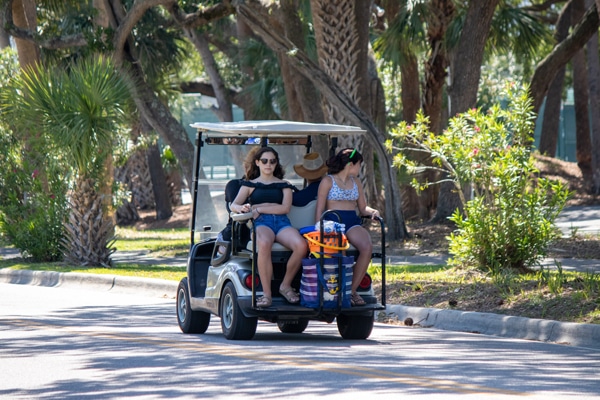 Discover Paradise
Hop on a bike and explore the island like the locals.  Toodling in a golf cart is also a great way to see nature and get around, from the beach to the marsh and everywhere in between.
Bikes and golf carts are available for rent, along with kayaks, skiffs and more.